Awards, News and Publications

Carve Architecture are an award wining Architects Practice. We also occassionally have magazine and newspaper articles written about us and our projects. This page collates these together.
Awards
2021- LABC Building Excellence Awards
-Best Residential Extension Yorkshire Region
---
2017- York Design Awards
-Small Residential
-https://www.yorkdesignawards.org/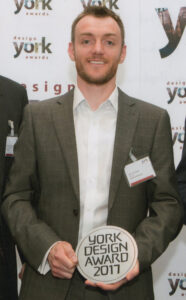 ---
2014- York Design Awards
-Restoration, Reuse, Extension including Internal Refurbishment Award
-https://www.yorkdesignawards.org/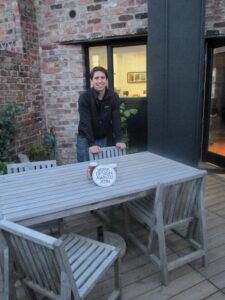 ---
---
Local Press
York Press
-News Article when our scheme at WLD was submitted for Planning Approval
-News Article when our scheme was recommended for approval at planning committee
-News Article when our Appeal was successful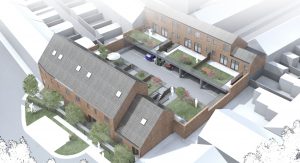 -News Article when we collaborated with other local architects in York to submit a bid for the National Railway Museum Central Hall
---
York Mix
-News Article when our original scheme for WLD was submitted
---
---
Magazine Articles
May 2022- Homebuilding and Renovating
-https://www.homebuilding.co.uk/
---
September 2022- Yorkshire Life
-https://www.yorkshirelifemagazine.co.uk/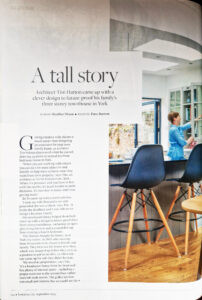 ---
September/ October 2019- Selfbuilder + Homemaker
-https://netmagmedia.s3.amazonaws.com/
---
Living Roofs: A Guide to Green Roofs and Their Benefits

Green roofs are an increasingly popular roofing finish, as they can transform a plain roof into a thriving garden and offer numerous benefits for both the environment and homeowners. On this post, we'll take a closer look at green roofs, their benefits, and things to consider. We'll also take a look at some of our projects where we have used them.
Sedum Roof on our project at Undercroft
What are Green Roofs?
Green roofs are vegetated roofs that are designed to support plant life. They can be divided into two main types: extensive and intensive. Extensive green roofs are lightweight, shallow and typically have a depth of 10-20cm. They are designed to be relatively low maintenance and require minimal watering and fertilisation. Intensive green roofs, on the other hand, are deeper, require more soil and maintenance and can support a wider variety of plants, including shrubs and trees. When considering domestic projects, we will typically be looking at extensive green roof systems
Benefits of Green Roofs
Green roofs offer a range of benefits for both the environment and building owners. Here are some of the key advantages:
Improved air quality: Plants absorb pollutants and carbon dioxide from the air, which can help to improve air quality in urban areas.
Increased biodiversity: Green roofs provide a habitat for birds, insects and other wildlife, helping to increase biodiversity in urban areas.
Improved insulation: Green roofs can help to reduce heating and cooling costs by providing extra insulation for buildings. This is hard to quantify as it will vary through the year depending on the water saturation of the growing medium, but it does have some insulant properties.
Aesthetics: A green roof can add an attractive feature to a home, providing a unique look and creating a relaxing space for homeowners.
Water attenuation: Sedum green roofs have excellent water absorption, which can help to reduce surface water runoff.
Considerations for Green Roofs on Domestic Extensions
When an architect is looking to design and specify a green roof on a domestic extension, there are several factors to consider. Firstly, it's essential to ensure the roof can support the weight of a green roof.
Green roofs can be installed using different systems, including pre-grown mats, plug plants, or seed mixes. The system used will depend on the type of plants selected, the desired aesthetic and the size of the roof.
It's also important to select the right plants for the roof, as this then affects the type of build up. The two main types are Sedum and Wildflower which we will discuss below.
Sedum Roofs vs Wildflower Roofs
Two types of green roofs that we would typically specify are sedum green roofs and wildflower green roofs. Both types of green roofs offer similar benefits, but they differ in terms of their appearance, maintenance, and biodiversity.
Sedum Green Roofs
Sedum green roofs consist of a layer of low-growing succulent plants. Sedum is a hardy plant that is well-suited to green roofs due to its ability to store water and withstand drought conditions. The plants grow to a height of 10-15cm, forming a carpet-like covering over the roof. They are typically low maintenance and require minimal watering and fertilisation.
Sedum Roof on our project at Dunvegan
Wildflower Green Roofs
Wildflower green roofs consist of a mixture of native wildflowers and grasses. Wildflowers are an important part of the UK's biodiversity, and their use on green roofs can help to support local wildlife and pollinators. They require a deeper growing medium, but produce taller flowering plants. They also require more maintenance than sedum roofs, as they will require watering in dry weather and annual removal of dead growth.
Wildflower Roof on our project at Howard Street

Heritage Buildings- Things to Consider

We are lucky to be based in two cities with rich architectural heritages, in Newcastle and York. As such, we regularly work with historic buildings, and in Conservation Areas. Working with existing buildings and their unique character and charm can be very exciting, however, the maintenance and preservation of these buildings can be a challenging task, with planning and legislative constraints that must be taken into consideration.

Planning and legislative constraints play an essential role in ensuring that heritage buildings are preserved for future generations. The UK's planning system is designed to balance the needs of the community and the economy with the protection and enhancement of the built and natural environment. As such, there are several laws, regulations, and policies in place that govern the treatment of heritage buildings.
Listed Buildings
One of the key pieces of legislation governing heritage buildings in the UK is the Planning (Listed Buildings and Conservation Areas) Act 1990. This Act sets out the legal framework for the designation and protection of heritage buildings, including listed buildings and buildings located in conservation areas. These protections are further identified within the government document the National Planning Policy Framework (NPPF). Listed buildings are those that are deemed to be of special architectural or historical interest and are therefore protected by law. There are three levels of listed buildings, with Grade I being the highest with Grade II* and Grade II following below. Grade I is considered the most important and is afforded the highest level of protection through the Planning system. Any work to a Listed Building (of any Grade) requires Listed Building Consent. Some examples of Listed Buildings we have worked on include White Abbey, The Old Vicarage and Garden Cottage.
White Abbey (Grade II Listed Refurbishment)
The Old Vicarage (Grade II Listed Refurbishment)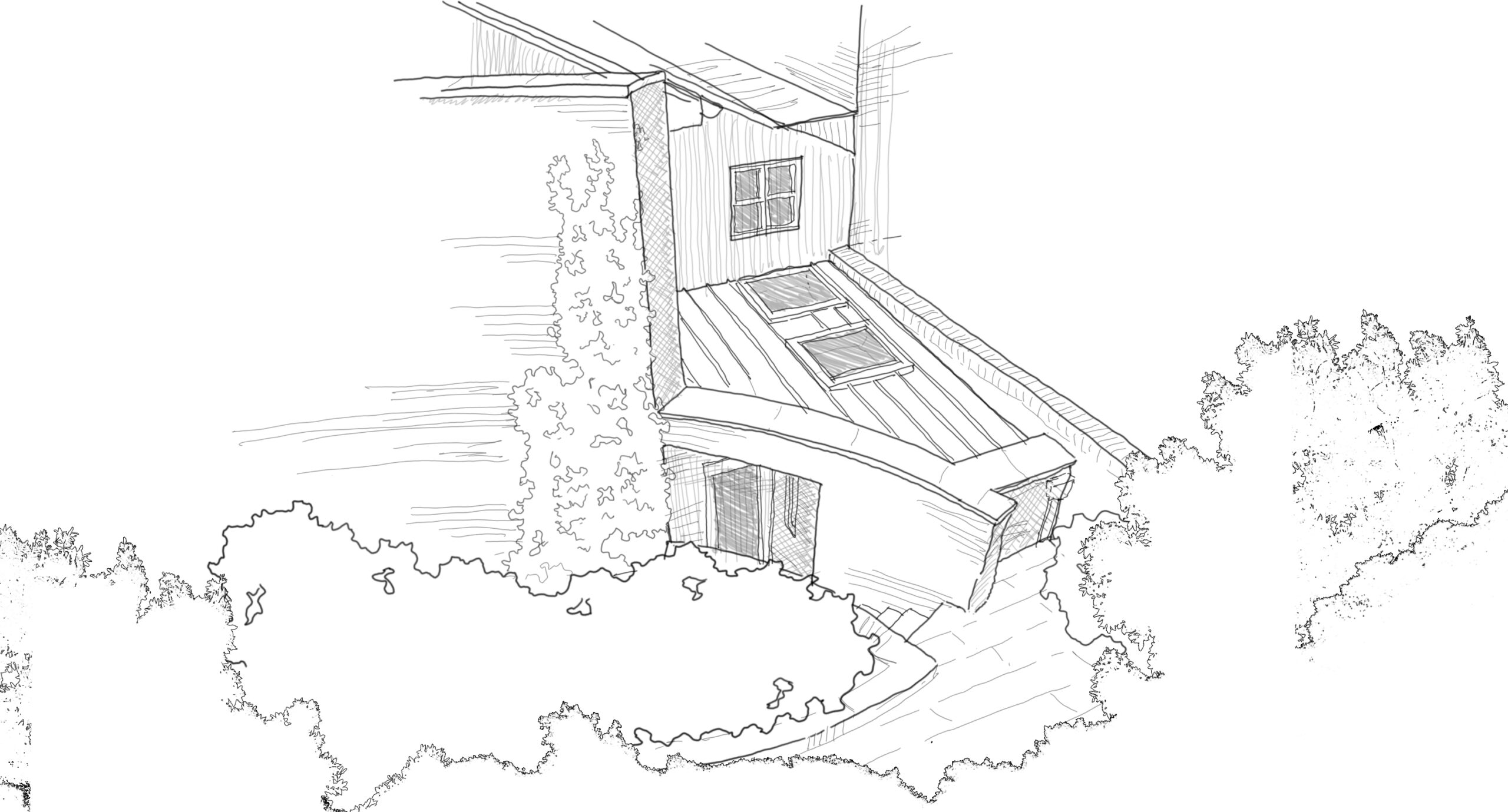 Garden Cottage (Grade II Listed Refurbishment and Extension)
Scheduled Monuments
A higher level of protection is afforded under the Ancient Monuments and Archaeological Areas Act 1979, which protects ancient monuments and archaeological sites. Within York, there are several notable examples of Scheduled Monuments, including Clifford's Tower, the City Walls and York Minster.
York Minster
Conservation Areas/ UNESCO World Heritage Sites
As mentioned above, the national legislation also covers the protection of Conservation Areas. This provides a protection across a whole area as opposed to individual buildings. There is generally more flexibility within this, though it is important to consider the key characteristics of the Conservation Area and whether any architectural proposals have a negative impact upon them. Due to the previously mentioned rich architectural heritage in York and Newcastle, large portions of both cities are located within Conservation Areas. As such, we regularly work on proposals for buildings within these designated areas. Examples of projects we have worked on in Conservation Areas include Northwood House, Huntington Road and Alpha Cottage.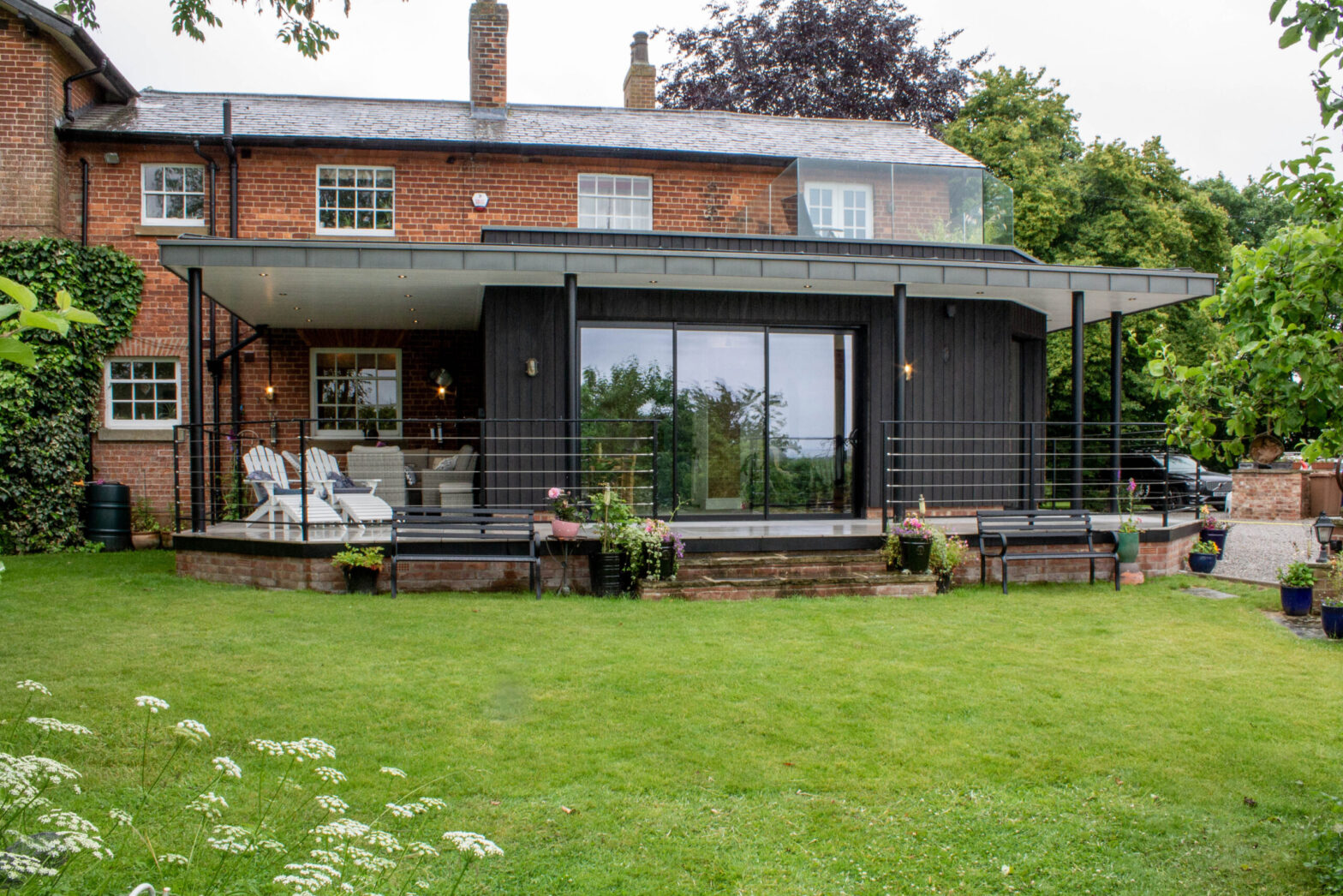 Northwood House
Huntington Road
Alpha Cottage
UNESCO World Heritage Sites are slightly different in that they are chosen and governed internationally. York has recently been reported to be in the running for World Heritage Site status, so this is likely to be immediately relevant locally in the near future. These sites are protected in planning legislation, and act in a similar manner to Conservation Areas, strengthening the importance of the area's heritage and hence its protection.
Non-Designated Heritage Asset
A small word regarding Non-Designated Heritage Asset. These are mentioned within the NPPF, and sets out to provide protection for locally important buildings which are not listed. These are typically collated and recorded by Local Authorities. Our project at Alma Terrace was deemed by the City of York Council to be a Non-Designated Heritage Asset, and was also within a Conservation Area.
Alma Terrace
Expertise
The legislative constraints are an important consideration, and as architects in York and Newcastle, we are thoroughly experienced in navigating these processes, however, they are only part of the picture. Equally important, are the actual design and construction knowledge related to heritage projects. This includes a knowledge and understanding of typical detailing and building typologies from the past together with an appreciation of the proportions, forms and character of historic buildings. A sound understanding of traditional construction techniques, together with how these can be modified with more modern materials is important. In particular, considerations of insulation, breathability and moisture are crucial when it comes to upgrading historic buildings.
At Carve Architecture, we have a great deal of experience and knowledge when dealing with all aspects of Heritage architectural projects. We regularly undertake conservation specific training and are able to work with our clients, local authorities and trades people to deliver stunning projects which work with and improve the historic built environment.