The house on this site was hugely neglected and dated. Our clients wanted to extend the property to create a large open plan family space, replacing the existing small Kitchen together with adding a master suite in the loft. There was also a requirement for a stand alone garden office/ music studio.
We were blessed with fantastic clients who had a clear idea of their preferred design style. As an example of this contemporary style with a touch of industrial, they were keen to use reclaimed pallet timber to clad the garden office.
With the various elements of the proposals, the risk was that they would appear too disparate and not read well together. One of our key design touches was to include an internal pallet timber clad feature wall in the open plan space, mirroring that of the garden office. The form of the roof overhang was also carried across between the two, ensuring they were different statements of the same architectural language.
Dormer, Extension, Home office, Loft conversion, Render & Timber
Extension, Loft Conversion & Garden Office
Location
York
Services Undertaken
Full Architect's Services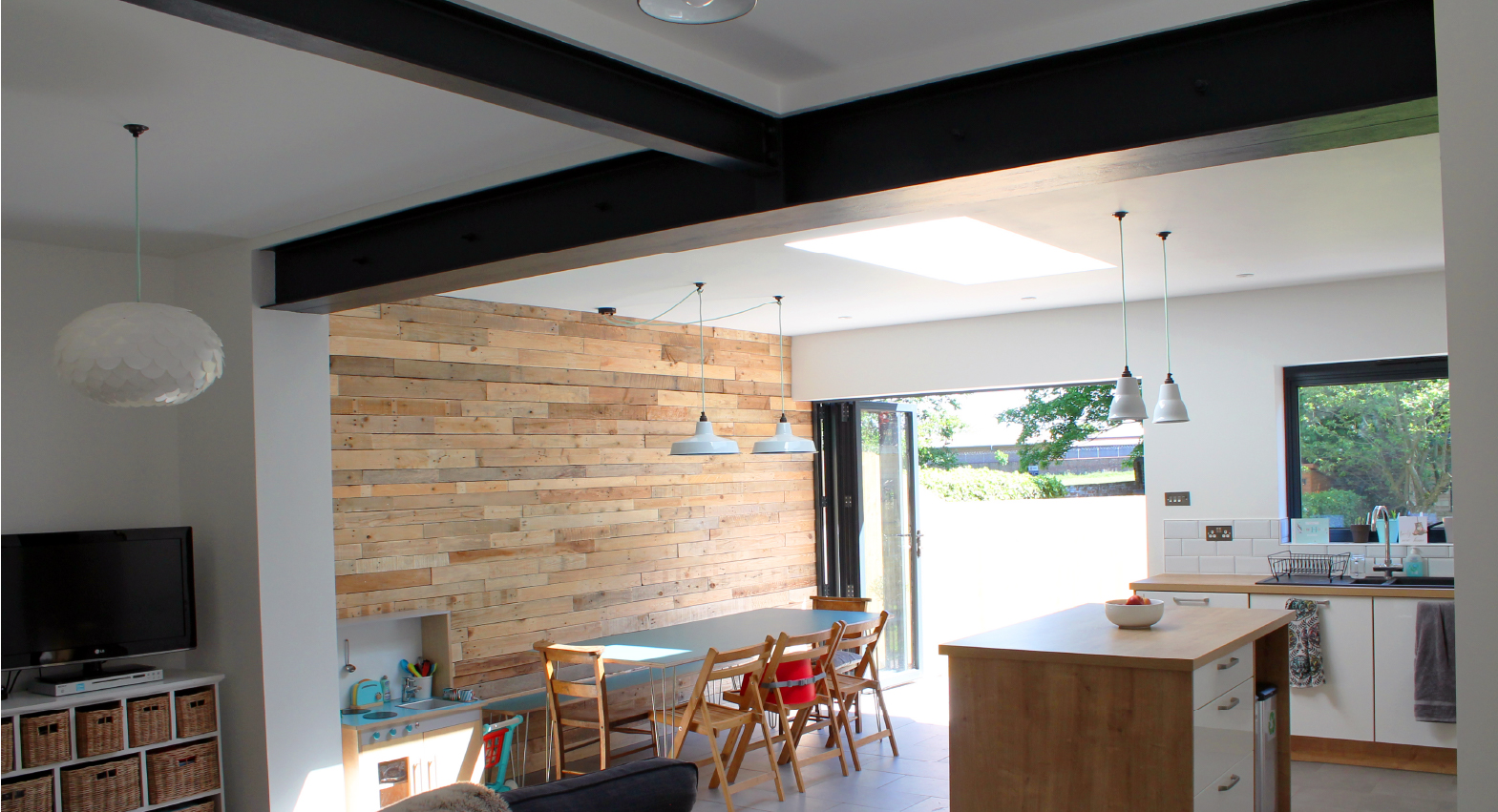 Client- "Tim was brilliant from start to finish. He "got" our brief perfectly and produced stunning designs, before guiding us through the planning process. His knowledge of and relationships with local builders meant he teamed us up with a fantastic contractor (a benefit of using Tim that we'd probably undervalued), and was continually putting in effort during the project to make sure the details were right.

He's an excellent communicator – very clear and on point, which we appreciated. His costs were clear and reasonable. He was a pleasure to deal with every step of the way. We couldn't have wished for a better architect and we'd recommend Tim and his colleagues at Carve to anybody, without hesitation."