This dwelling was originally built in the early 2000s, and featured a high level of quality of design and materials. Our Client wanted to create another reception room which made the most of the large landscaped garden. The room was to be filled with natural light and incorporate an open fire.
The proposals take the form of a square room located off the Dining Room, connected to this existing space by glazed oak framed doors. The space itself features a vaulted ceiling from all four walls, which rises in a pyramidal form to a central angled roof window. Through the use of sliding glazed doors, which open up on the corner, the room is orientated towards the magnificent garden. The other focal point within the room is a raised fireplace, which is set at an angle in one corner.
The materials used are designed to match the existing house, while the form is simple and complimentary, with the addition of a feature chimney. This chimney is set at 45 degrees to the remainder of the house, and houses the flues for both the internal and an external fireplace. This adds a subtle intervention to the otherwise homogeneous form and acts as a hinge between the existing house, the new extension and the external enclosed patio space.
Brick, Extension & Timber
Extension
Location
Heslington, York
Services Undertaken
Full Architect's Services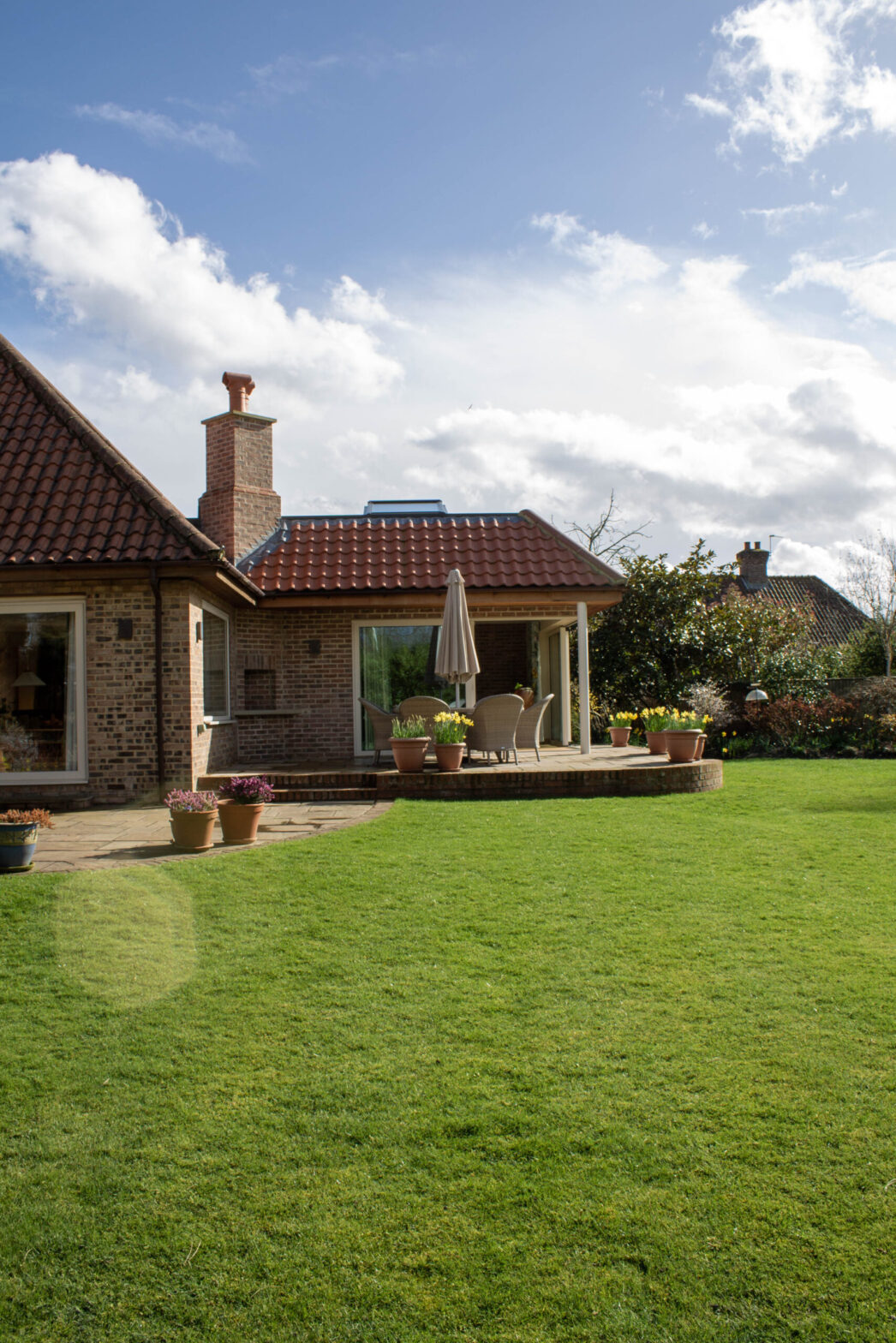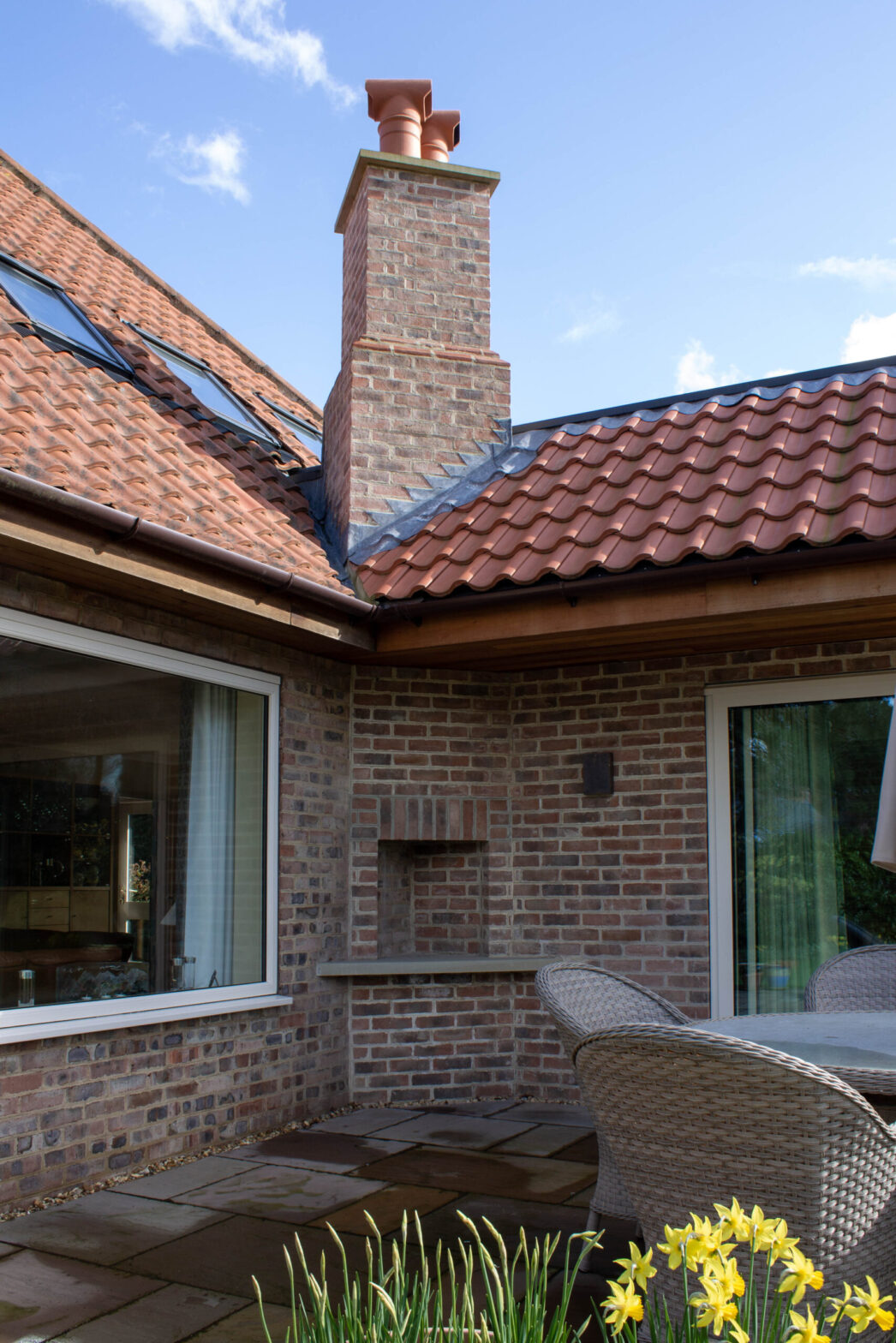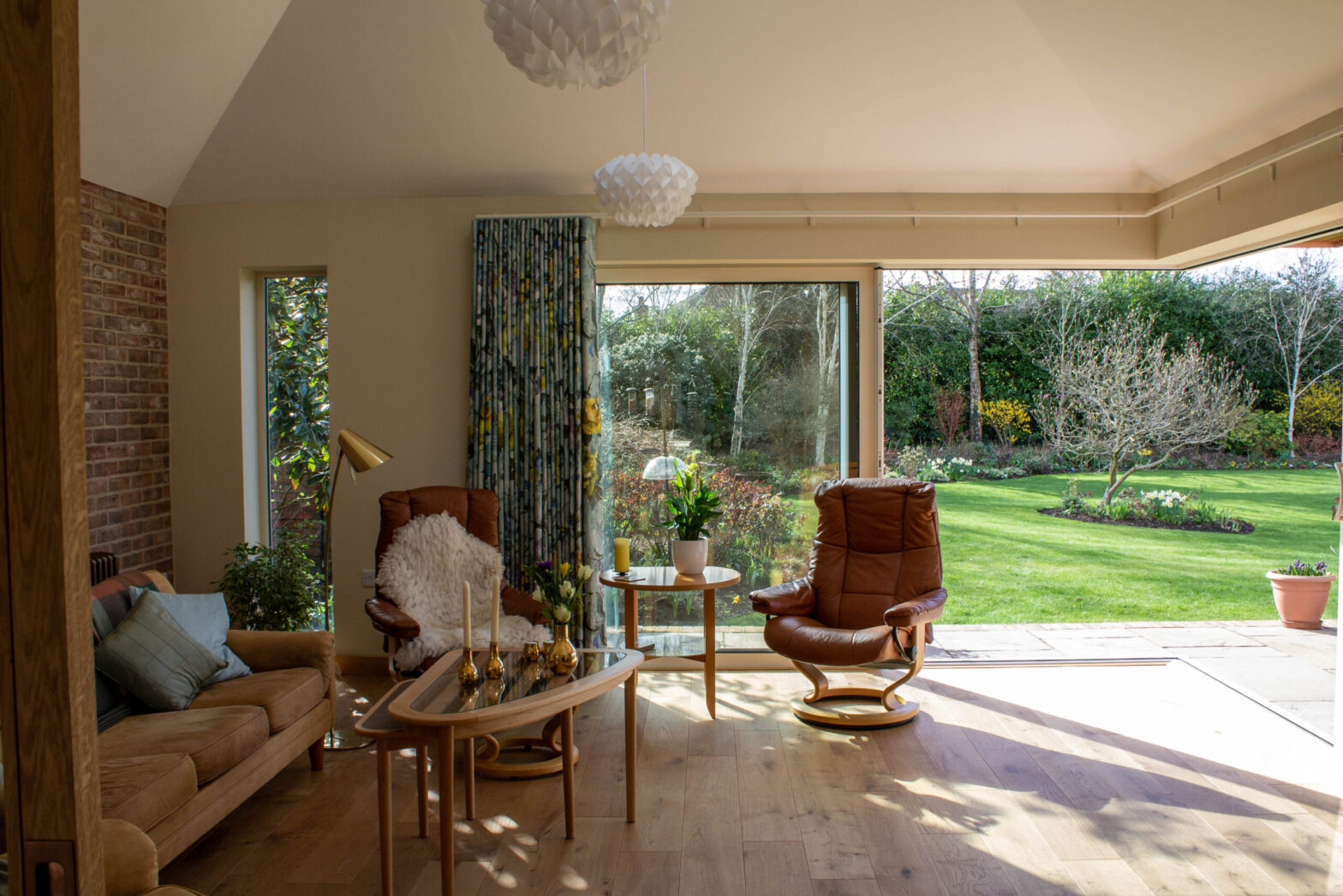 Client- "My vision for our extension was captured by Tim and honed during further planning meetings and I have achieved the extension I hoped for. The room is spacious and light, tailored to our needs and the existing house. The structure itself is comfortable in all weathers with open doors in summer and open fires in winter. I have enjoyed the whole creative process even if in the middle of the building work it was a little tougher! Thank you Tim for helping me choose our builder and supervising throughout."